Applications
indoor stand for
NEXO loudspeakers

Height Options
NEXO STM/M Series
min. 150 cm | max. 270 cm
NEXO PS Series
min. 170 cm | max. 290 cm
NEXO ID Series
min. 180 cm | max. 300 cm
Adapter Heads
adapter heads
for NEXO Series
STM/M, PS, ID

Capacity
max. recommended
load 240 kg
(NEXO STM/M)

Baseplates
BP1000, BP800 and BP650
with decentralized mount
Baseplate BP1000
Color: RAL 9005
Weight: 61 kg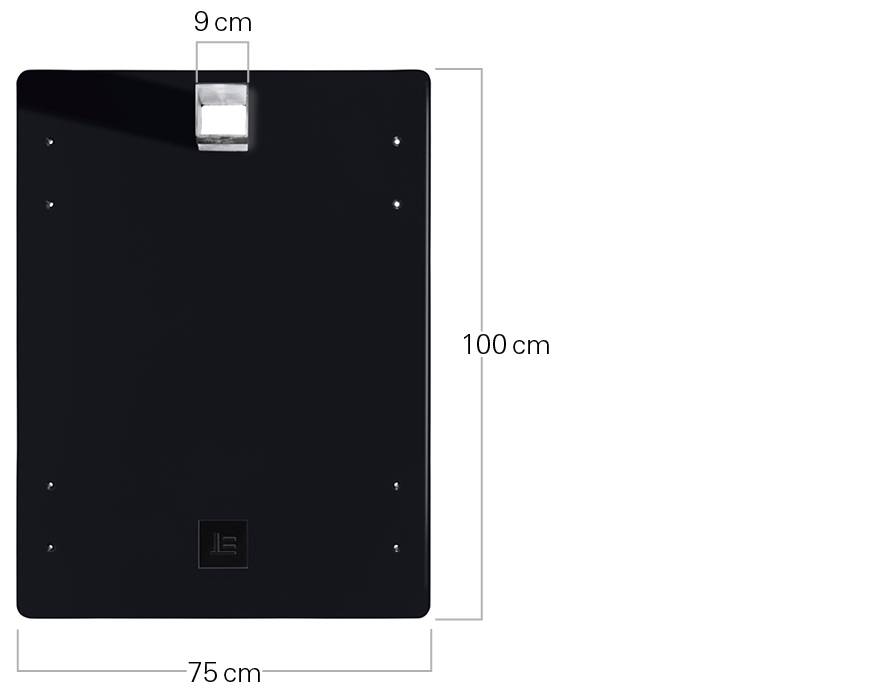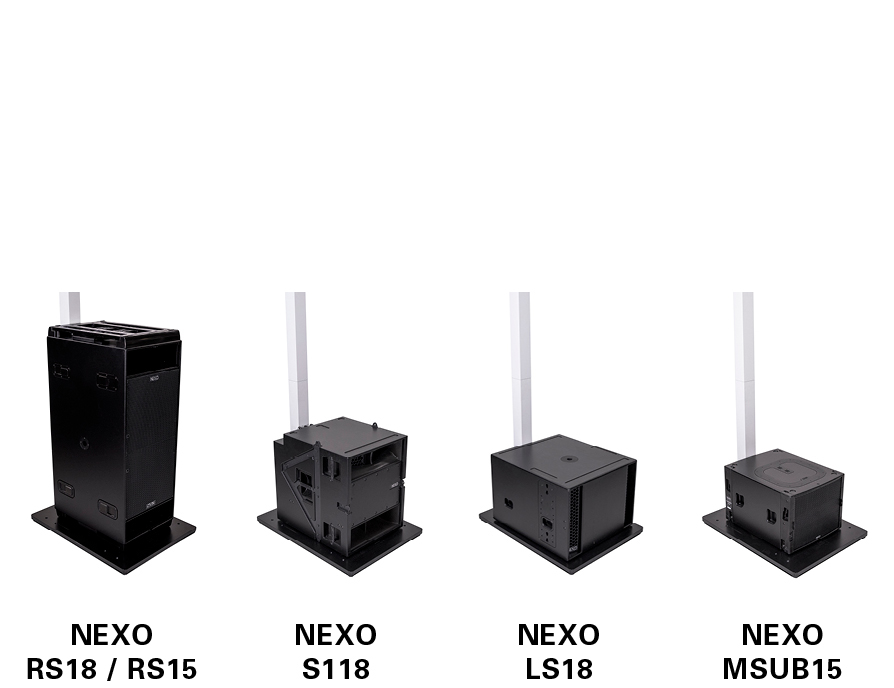 The baseplate BP1000 is designed for heavy subwoofers such as NEXO S118 and NEXO MSUB15. This baseplate is the choice for NEXO STM M46, NEXO M28, NEXO M10 and NEXO M6 line arrays. BP1000 also fits with the NEXO PS adapter head.
Baseplate BP800
Color: RAL 9005
Weight: 35 kg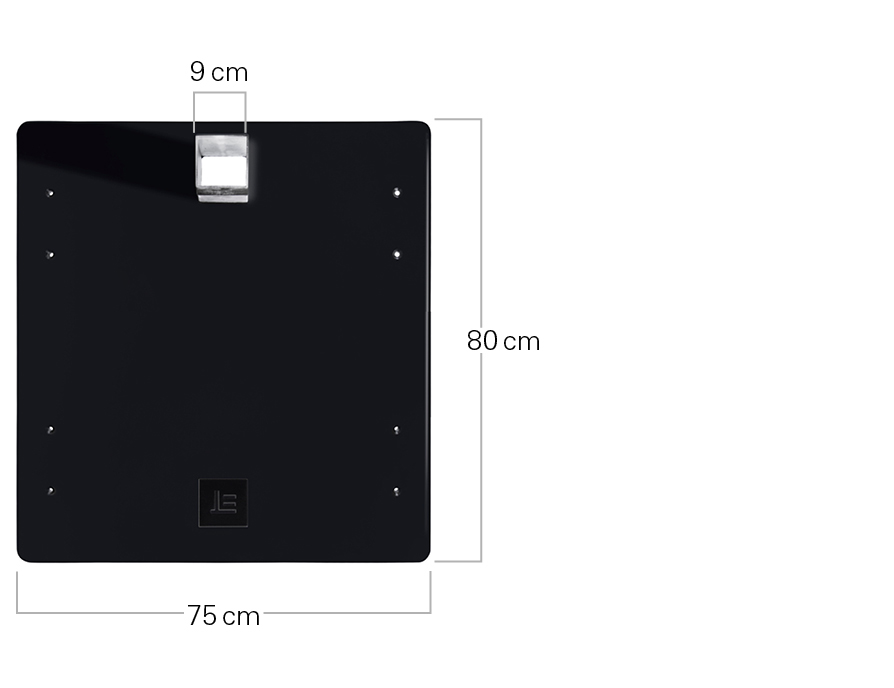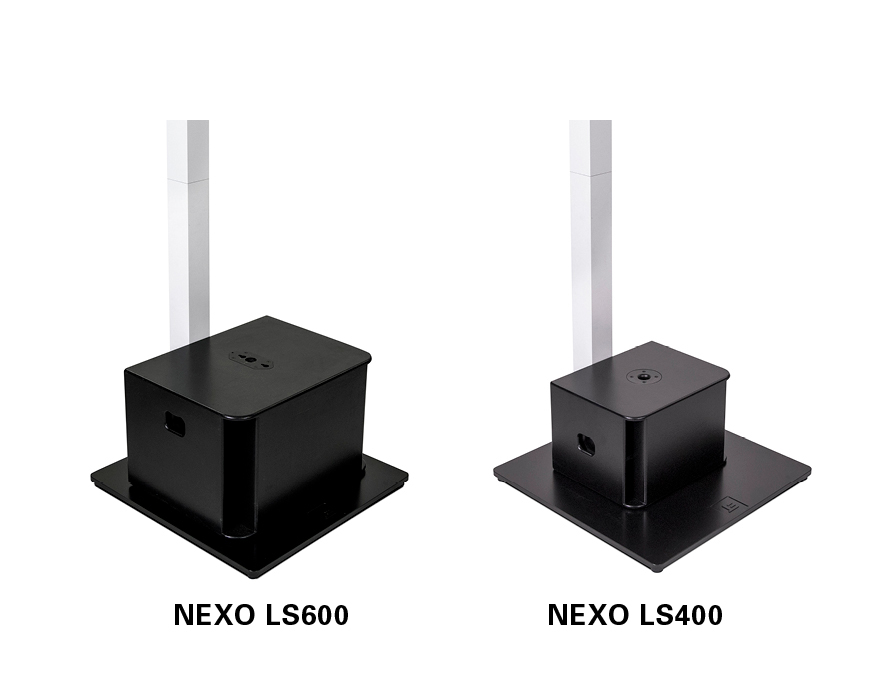 The BP800 works with NEXO LS600 and NEXO LS400 in combination with the NEXO PS family or NEXO M6 line array.
Baseplate BP650
Color: RAL 9005
Weight: 20 kg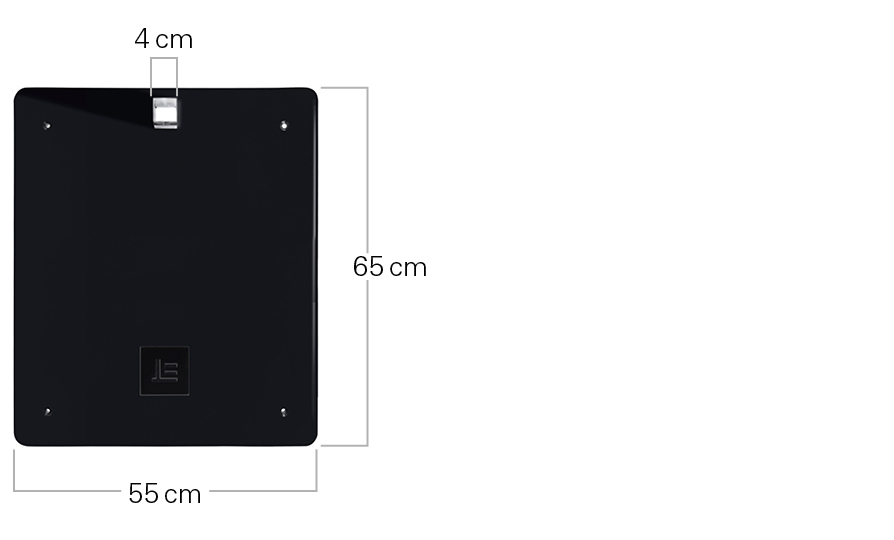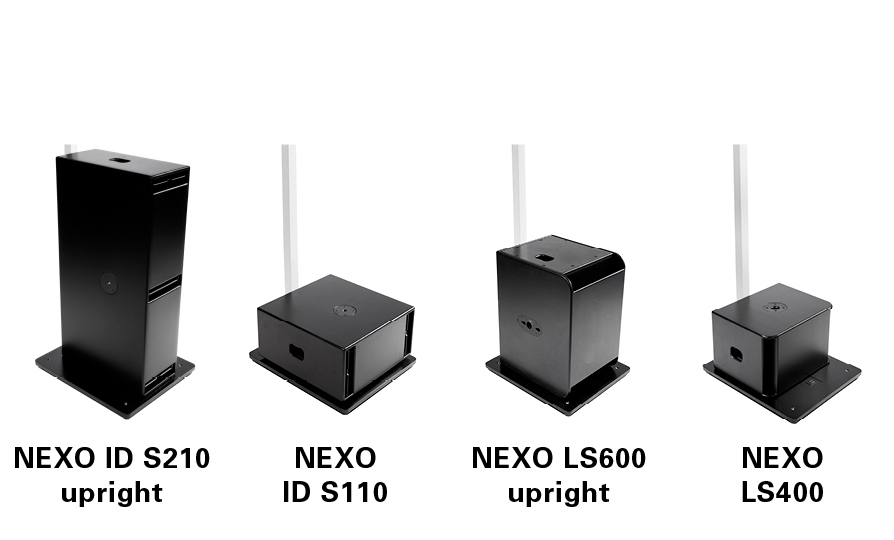 The BP650 is for the ID family and can accommodate a slim 5 x 5 cm column pipe, which matches with the NEXO ID Series. The baseplate BP650 accommodates the subwoofers NEXO ID S210 (upright), NEXO ID S110, NEXO LS600 (upright) and NEXO LS400. All baseplates can be attached through holes on substructures.
Extensions
Color: RAL 7035
Weight:
6.4 kg | 5.4 kg | 4.4 kg
2.3 kg | 2  kg | 1.6 kg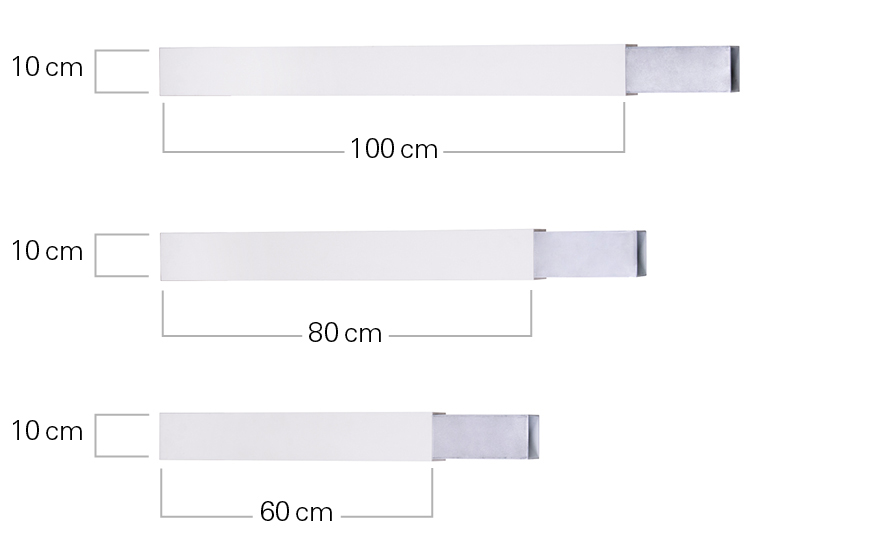 NEXO STM/M and PS Series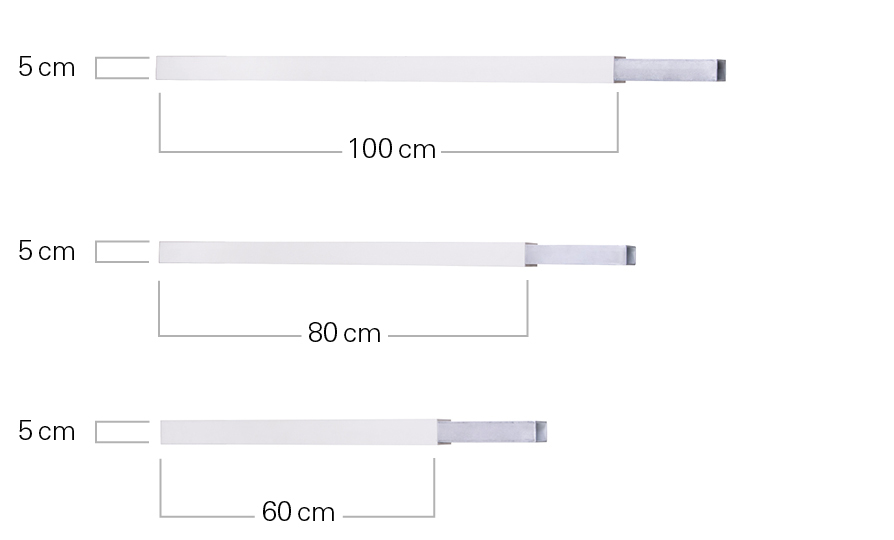 NEXO ID Series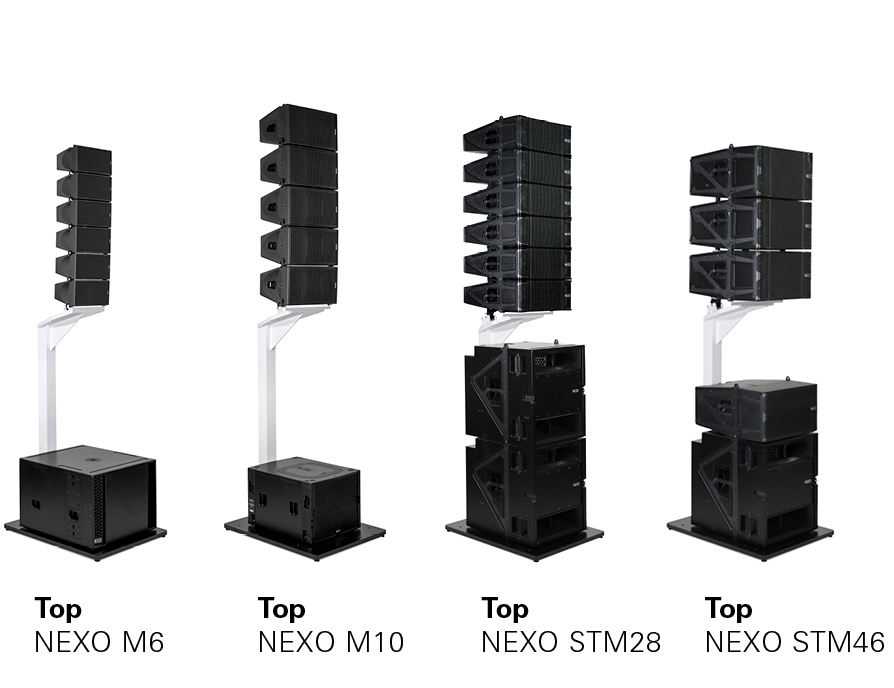 Compatibility
All NEXO STM/M tops work with BP1000 and can be combined with any suitable bass.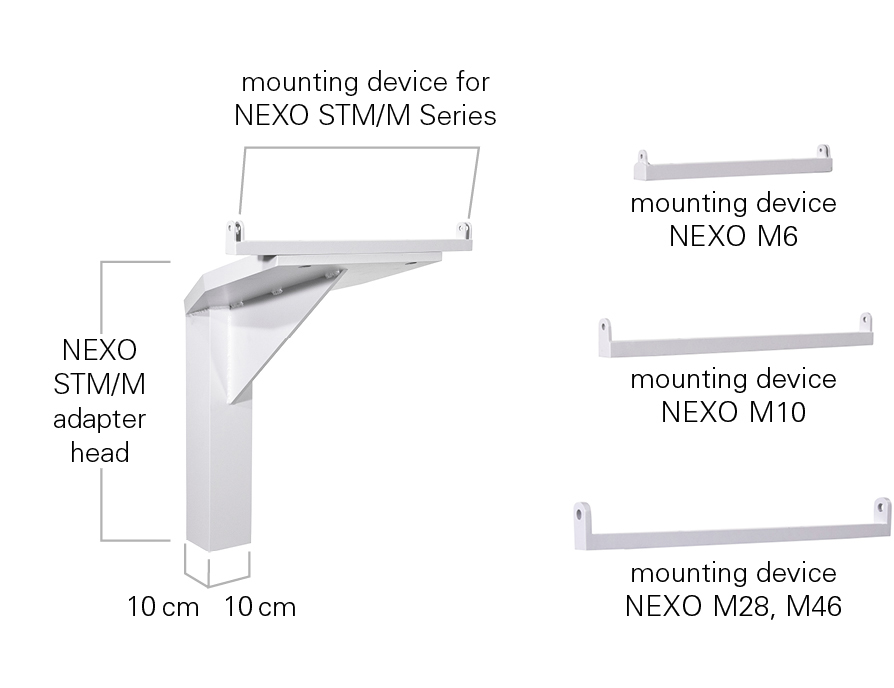 Adapter Head
The NEXO STM/M adapter head has changeable bars for the different line arrays. The maximum load is 240 kg, which is the weight of four NEXO M46 cabinets. The overall height of the ground stack is 4 m. The first cabinet can be tilted in negative and positive directions.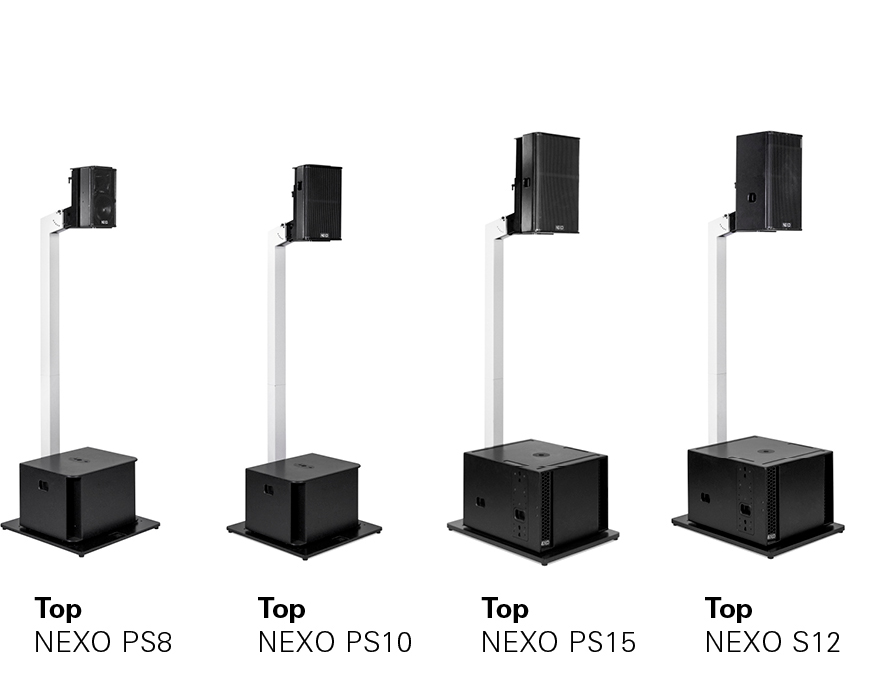 Compatibility
All NEXO PS tops can be combined with BP800 or BP1000.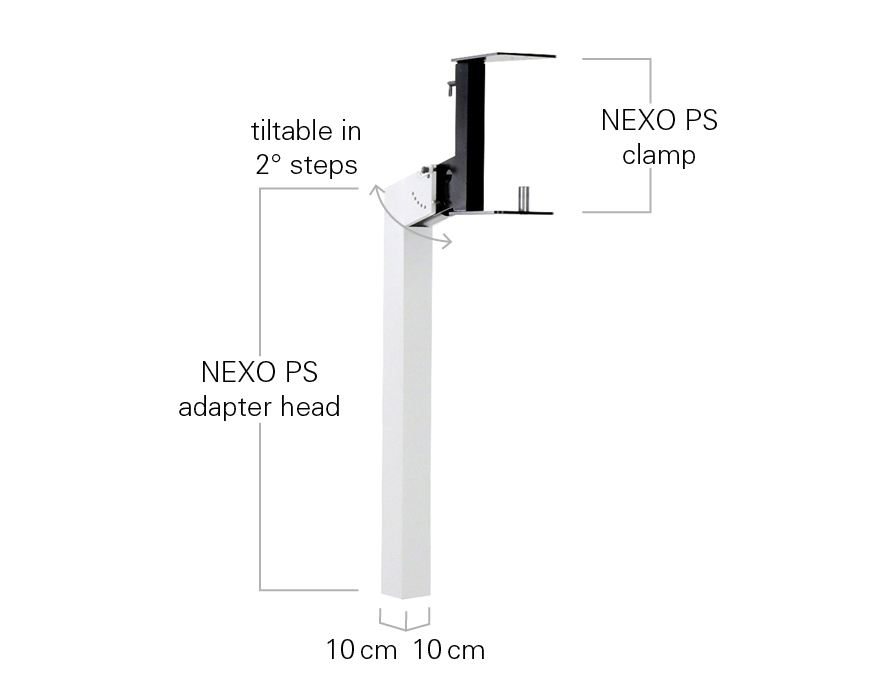 Adapter Head
The NEXO PS adapter head accommodates NEXO PS8, NEXO PS10, NEXO PS15 and one NEXO S12 vertical. The NEXO PS clamp is attached to the back of the loudspeakers and therefore is barely visible to the audience. The clamp can rotate in positive and negative directions. The speaker cables run inside the column.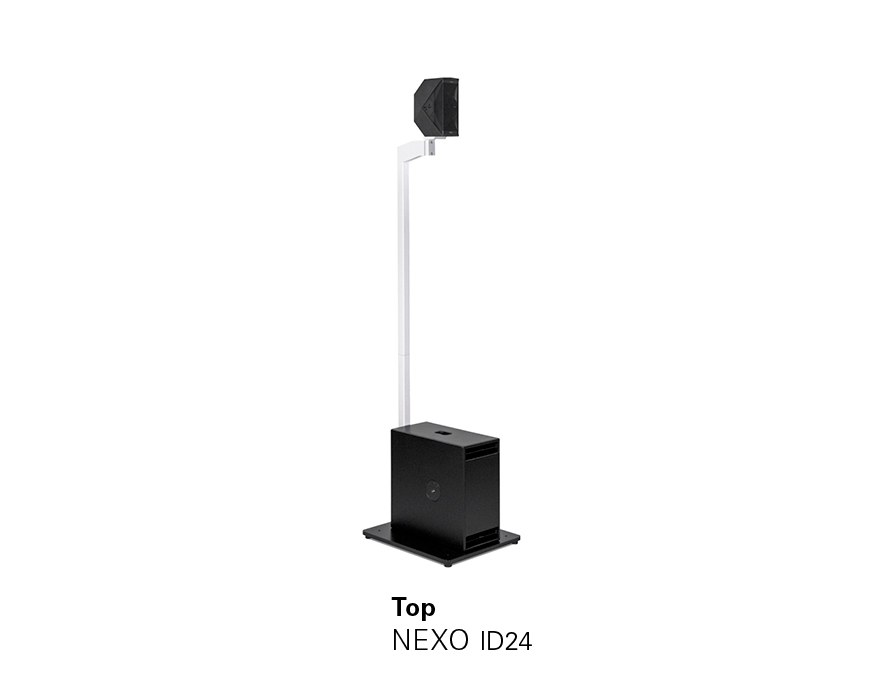 Compatibility
The NEXO ID adapter head can be combined with the baseplate BP650.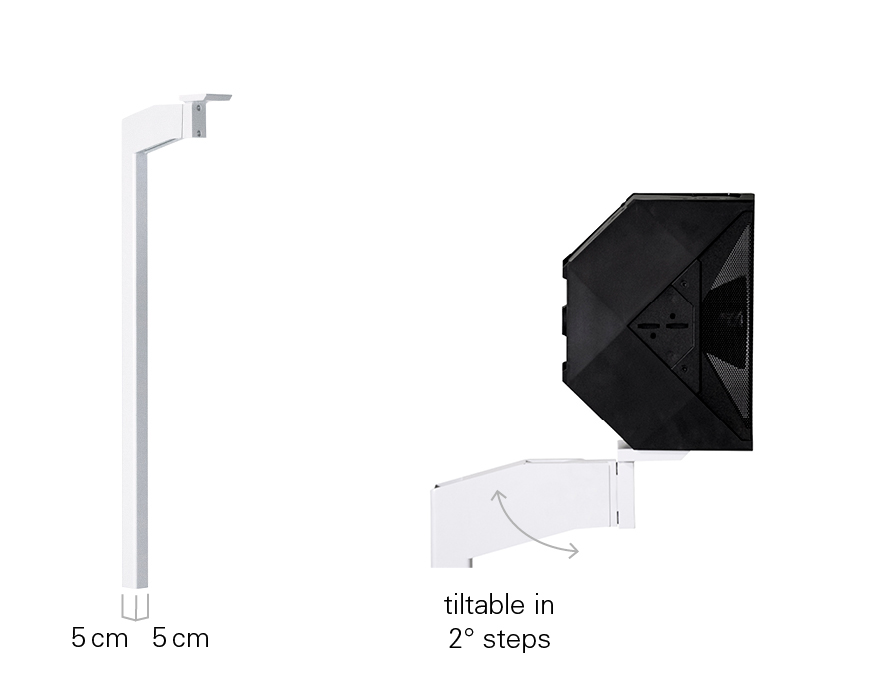 Adapter Head
The NEXO ID adapter head with its 5 x 5 cm quadratic column is slimmer than the NEXO STM/M or NEXO PS adapter head to ensure good proportions. NL4 speaker cables can still be run inside the quadratic column. The NEXO ID speaker is tiltable in positive and negative directions. After adjusting the angle, the rotating mechanism is hidden by a cover. The NEXO ID24 cabinet is fixed with an M10 screw to the rotating mechanism.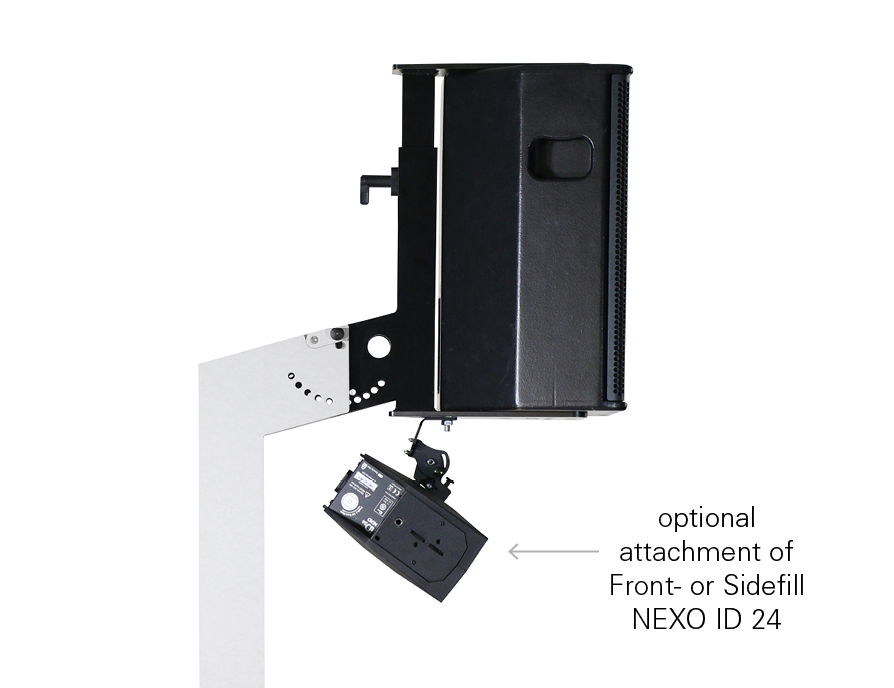 In very tight spaces, positioning a small fill cabinet can be a challenging task. The NEXO PS clamp is prepared to accommodate an IDT-QRA and NEXO ID24. The NEXO ID24 can rotate 180 degrees and can be tilted vertically. The speaker cable can run inside the NEXO PS head.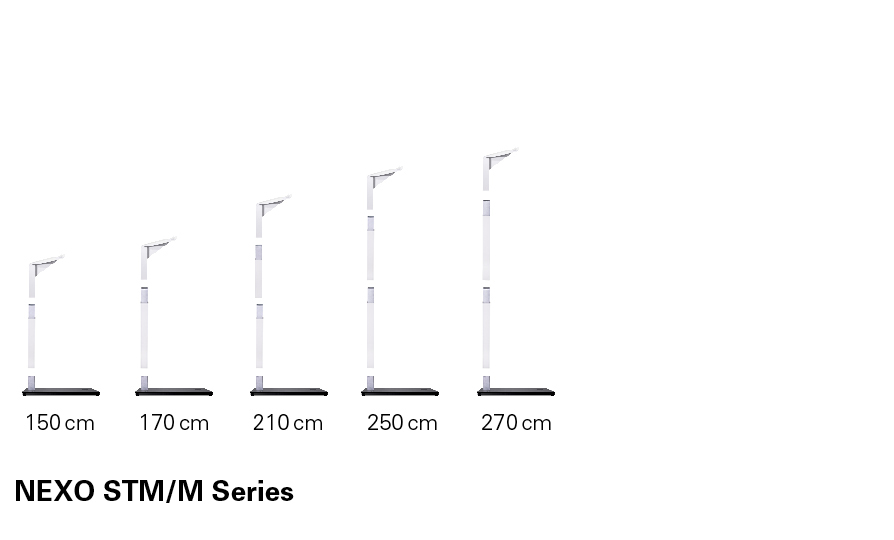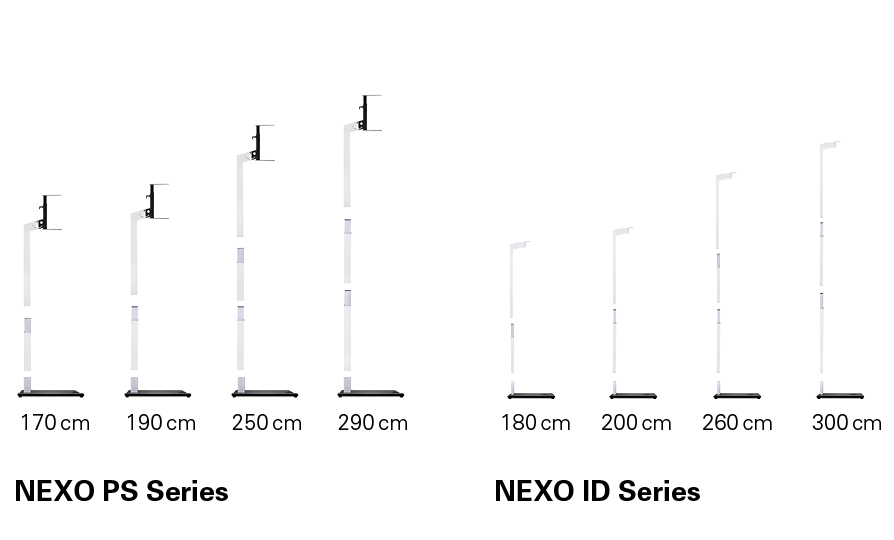 Let us advise you on the capabilities and international transport:
+49 (0) 54 52 – 97 33 10
sales@h-of.de